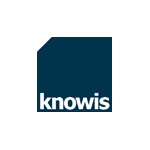 November 26, 2019
Joint Forces: IBM and Knowis Open New Ways in Platform Banking


November 15, 2019
Pieris Pharmaceuticals Announces Asthma-focused Translational Research Collaboration
with the University of Pittsburgh

November 15, 2019
ERS electronic Announces Microworld as its New Distributor for France, Switzerland and North Africa


November 9, 2019
Pieris Pharmaceuticals Presents Data Demonstrating Monotherapy Clinical Benefit
with 4-1BB/HER2 Bispecific PRS-343 in Phase 1 Escalation Study

November 04, 2019
Pieris Pharmaceuticals Announces $32 Million Private Placement
and Potential Funding Mechanism for PRS-060 Co-development Opt-in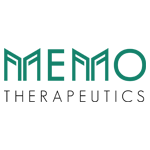 October 25, 2019
ImmunoQure AG and Memo Therapeutics AG Announce Collaboration for the
Production of APS-1 Cognate, Paired Libraries

September 26, 2019
Pieris Pharmaceuticals and AstraZeneca Present Multiple Ascending Dose Phase 1b Data for Inhaled IL4-Rα Antagonist AZD1402/PRS-060 at the 2019 European Respiratory Society International Congress

September 19, 2019
Energy Harvesting in the Nordics: EnOcean Boosts Sales Activities in Northern Europe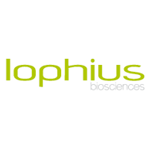 September 19, 2019
Lophius Biosciences Closes Financing Round To Set New Standard In Tuberculosis Diagnosis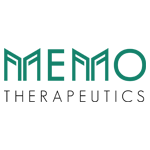 September 11, 2019
Memo Therapeutics Nominates Its First Human-Derived Monoclonal
Antibody To Enter Preclinical Development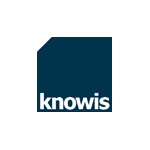 June 04, 2019
Kowis Receives Bestseller Award from IBM

May 22, 2019
Pieris Pharmaceuticals and AstraZeneca Present Single- Ascending Dose
Phase 1a Data for Inhaled IL4Rα Antagonist AZD1402/PRS-060

May 14, 2019
EnOcean Accepted Into Forbes Technology Council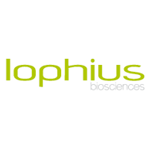 May 07, 2019
Lophius Biosciences Achieves Development Milestone in Establishing
High-Performance Tuberculosis Infection Detection Test

March 18, 2019
Sobera Capital Exits PartMaster

March 12, 2019
Pieris Pharmaceuticals Reports 2018 Year-End Cash Position and Provides Corporate Update

March 05, 2019
Myoscience Announces Agreement to be Acquired by Pacira for up to $220 Million

March 04, 2019
SPION Magnetic Nanoparticles. Click on logo for more information.

February 26, 2019
Myoscience Announces Launch of New Smart Tip for iovera System,
a Non-Opioid Pain Management Therapy

February 11, 2019
Multimmune's Autologous NK Cell Therapy (ENKASTIMev) Followed By Second-Line PD-1 Inhibition Delivers Long-Term Disease Control In Patient With Lung Cancer. Click on logo for more information.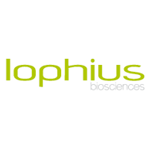 February 07, 2019
Positive T-Track® CMV Study Results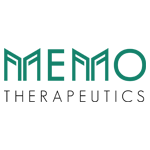 February 1, 2019
Memo Therapeutics announces the development of a droplet sorter
enabling functional antibody screening in a high-throughput format

January 24, 2019
Radiochemotherapy combined with NK cell transfer followed by second-line
PD-1 inhibition in a patient with NSCLC stage IIIb inducing long-term tumor control: a case study

January 18, 2019
ERS electronic GmbH takes the lead in Fan-Out Panel Level Packaging equipment
manufacturing with its new thermal debonding tool, the MPDM700

September 4, 2018
Pieris Pharmaceuticals Announces Dosing of First Patient in Phase I
Combination Trial for PRS-343 Plus Anti-PD-L1 Immunotherapy

July 11, 2018
ERS Electronic is Announcing Woowon Technology Co., Ltd. as New Sales Channel Partner

May 15, 2018
Biomax Informatics Software Licensed by Royal DSM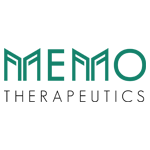 May 9, 2018
Memo Therapeutics AG Closes Series A2 Financing Round of CHF 5 Million

April 10, 2018
Biomax Informatics Software Licensed by Global Pharma Company,
Boehringer Ingelheim

April 3, 2018
Sobera Capital Exits AMICRA to ASM Pacific Technologies

April 3, 2018
ASM Pacific Technology Acquires Amicra to Enter the Photonics Market

March 13, 2018
ERS Electronic Announces That its Industry-Leading AirCool® PRIME Thermal Chuck technology Will Soon be Available For 200 mm Wafer Testing

February 26, 2018
Sobera Capital Acquires International Portfolio of Direct Interests from Innoveas

February 16, 2018
Pieris Pharmaceuticals Announces Closing of Public Offering and Exercise of Underwriters' Option to Purchase Additional Shares

February 09, 2018
Pieris Pharmaceuticals and Seattle Genetics Announce Multi-Program Immuno-Oncology Collaboration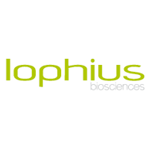 February 08, 2018
T-Track® CMV is a Highly Sensitive Immune-Monitoring Tool for Risk Stratification of Renal Transplant Recipients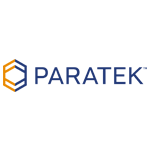 February 05, 2018
Paratek Completes Submission of New Drug Applications to U.S. Food and Drug Administration for Oral and Intravenous Omadacycline for Pneumonia and Skin Infections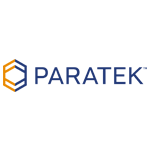 January 18, 2018
Paratek Announces Pricing of Public Offering of Common Stock

December 7, 2017
Pieris Pharmaceuticals Announces Ethics and Regulatory Clearance to Begin Clinical Testing of Inhaled Respiratory Program

October 12, 2017
Biomax Informatics' NeuroXM™ Suite Wins Innovation Award

October 04, 2017
Sobera Capital Exits OneAccess Networks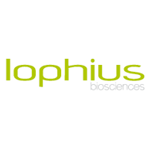 September 01, 2017
Launch of the Next Generation T-Track® CMV Immune Monitoring Tool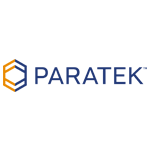 July 17, 2017
Paratek Announces Phase 3 Study of Oral-Only Dosing of Omadacycline Met All Primary and Secondary FDA and EMA Efficacy Endpoints in Acute Bacterial Skin Infections

June 27, 2017
Pieris Pharmaceuticals Added to the Russell 2000(R) and Russell 3000(R)
Indexes

June 23, 2017
AMICRA Announces New Headquarter Building

June 08, 2017
OneAccess Networks enables Telia Company to Launch World's First Commercial 4G Mobile Access for Carrier Ethernet Services

June 04, 2017
Pieris Pharmaceuticals Announces Presentation of Clinical Data for Anemia Drug Candidate, PRS-080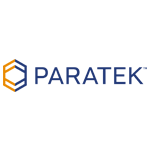 June 03, 2017
New Microbiology Data Reinforce Activity of Paratek's Omadacycline Against Pathogens of Importance in Respiratory, Skin and Urinary Tract Infections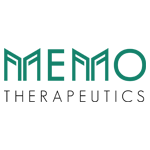 May 23, 2017
Memo Therapeutics AG announces proof of concept of its huMemoMABTM antibody technology platform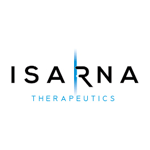 May 15, 2017
Isarna Presents Positive Clinical Data for ISTH0036 in Advanced Glaucoma

May 03, 2017
Pieris Pharmaceuticals and AstraZeneca Collaborate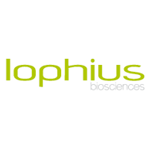 April 05, 2017
Clinical Validation of T-Track CMV, a Highly Sensitive Immune-Monitoring Tool

April 04, 2017
Pieris Pharmaceuticals Presents IND-enabling Data for Bispecific Immuno-Oncology Drug Candidate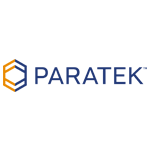 April 03, 2017
Paratek Announces Positive Phase 3 Study of Omadacycline in Community-Acquired Bacterial Pneumonia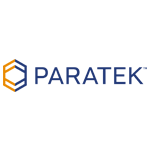 March 27, 2017
Allergan and Paratek Announce Positive Results From Two Phase 3 Trials

March 22, 2017
Pieris Pharmaceuticals Reports Full-Year 2016 Financial Results and Corporate Update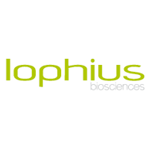 March 16, 2017
Lophius Biosciences Completes Extension of its Financing Round to €7.36 Million
February 27, 2017
Pieris Signs 1st Partnership for Anemia Drug PRS-080, Granting Exclusive Option in Japan to ASKA Pharmaceutica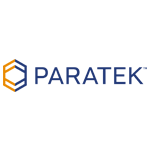 January 18, 2017
Paratek Announces Completion of Enrollment in Omadacycline Phase 3 Community-Acquired Bacterial Pneumonia Study

January 17, 2017
Andreas Schneider Becomes the New CEO of EnOcean

January 5, 2017
Pieris Pharmaceuticals and Servier Forge Strategic Immuno-oncology Co-development Alliance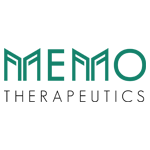 Nov 22, 2016
First Client Project Completed - Validation of MemoMAB Platform
Oct 26, 2016
Pieris Pharmaceuticals to Receive GLP Tox Milestone Payment in Daiichi Sankyo Collaboration
Oct 11, 2016
EnOcean adds 2.4 GHz BLE modules to its product portfolio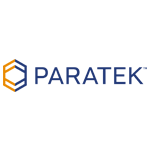 Oct 11, 2016
Paratek, U.S. Department of Defense Enter Research Agreement to Study Omadacycline Against Biodefense Pathogens
Sep 27, 2016
Intelligent Building expert becomes new President of EnOcean Inc.
Sep 26, 2016
Pieris Pharmaceuticals Presents Positive Data for Its Lead Bispecific Drug Candidate, PRS-343
Sep 26, 2016
World-first Set of Productivity Tools for precise RTLS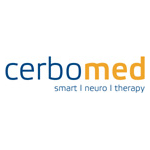 Sep 17, 2016
Pharmaceuticals and medical technology will go hand in hand in future – DESITIN and cerbomed sign distribution agreement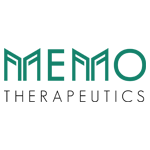 Sep 14, 2016
Memo Therapeutics made it to the top 100 of Swiss startups for the second time in a row
Aug 16, 2016
Sobera Capital Takes Over Management of Private Equity Vehicles of Bavarian Savings Banks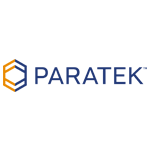 Aug 15, 2016
Paratek Initiates Phase 3 Study of Oral-only Omadacycline in ABSSSI
Aug 10, 2016
Pieris Pharmaceuticals Reports Financial Results and Provides Corporate Update
for the Second Quarter Ended June 30, 2016
Jul 31, 2016
ArraVasc receives FDA 510(k) clearance for Pirouette 035 PTA catheter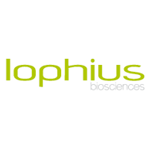 Jul 26, 2016
Lophius Biosciences Closed Financing Round of €4.25 Million to Expand Diagnostic
Developments into Tuberculosis and to Strengthen Marketing Activities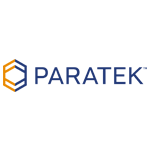 Jun 27, 2016
Paratek Announces Closing of Common Stock Offering and Exercise in Full
of Underwriters' Option to Purchase Additional Shares
Jun 13, 2016
Nanotron starts shipping UWB Development Kit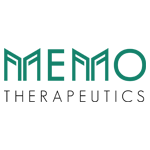 Jun 15, 2016
First rabbit based client project started
Jun 8, 2016
Pieris Pharmaceuticals Announces Closing of $16.5 Million Private Placement
May 24, 2016
AMICRA to Provide Precision Die Attach System to Fabrinet in Silicon Valley
May 17, 2016
Highlights assessment and implementation challenges operators face together with
prevailing options for fast and open network virtualization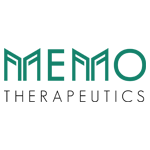 May 15, 2016
Swiss government sponsored CTI/KTI R&D project
Apr 29, 2016
Neurotech Announces Renewed Focus on NT‐501 (CNTF)
Encapsulated Cell Therapy Clinical Programs
Mar 17, 2016
Pieris Pharmaceuticals Announces Presentation of In Vivo Preclinical Data
for Its Lead Bispecific Immuno-Oncology Drug Candidate, PRS-343
Mar 10, 2016
EnOcean Kinetic Power Conquers the World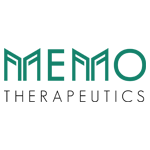 Mar 1, 2016
Human antibodies in the treatment of Ebola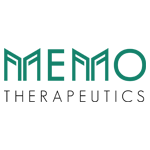 Feb 29, 2016
Proof of concept for rabbit based MemoMAB process

Feb 24, 2016
nanoLOX - The world-First Dual Mode Location Device
Feb 23, 2016
Element14 Unveils Two Self-Powered IoT Starter Kits
with EnOcean and IBM Technologies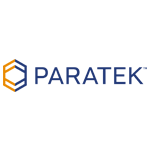 Jan 6, 2016
Paratek Accelerates Timing for Projected Reporting of Top-Line Data
for Omadacycline Phase 3 Skin Trial
Dec 21, 2015
Swarm Location Made Simple - Nanotron And Omnisense Cooperate on Easy-To-Use Location Solutions
Dec 11, 2015
Millenicom Sold to EWE Turkey
Dec 8, 2015
Pieris Pharmaceuticals announces First Cancer Immunotherapy Collaboration
Nov 30, 2015
Pieris Pharmaceuticals Achieves Payment Milestone in Sanofi Collaboration
Nov 30, 2015
Nanotron Expands Sales Channels in South Africa
Nov 19, 2015
Pieris Pharmaceuticals Collaborator Daiichi Sankyo Doses First Subject in a Phase 1 Clinical Study for Lead Partnered Anticalin Program
Nov 18, 2015
EnOcean and ASUS company AAEON partner to bring energy harvesting wireless technology to makers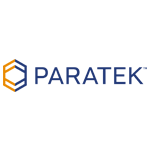 Nov 9, 2015
Paratek Initiates Omadacycline Phase 3 Clinical Study in Community Acquired Bacterial Pneumonia (CABP)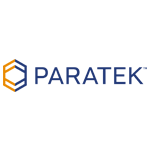 Nov 4, 2015
Paratek Receives FDA Fast Track Designation for Omadacycline
Oct 28, 2015
ArraVasc receives CE Mark Approval for Pirouette 035 PTA Catheter
Oct 22, 2015
Battery-Free, Wireless Switching for all Platforms with EnOcean Click
Oct 9, 2015
Location-Aware Wireless Sensor Solutions for I4.0
Sep 30, 2015
ArraVasc Receives FDA 510(k) Clearance for Pirouette 018 PTA Catheter
Sep 30, 2015
Positive Data Presented on Pieris Pharmaceuticals' Inhaled Asthma Program
Sep 21, 2015
Pieris Pharmaceuticals Presents Positive Preclinical Data on Lead Bispecific Immuno-Oncology Program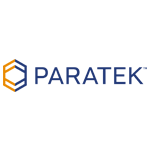 Sep 17, 2015
Paratek's Omadacycline Demonstrates Broad Spectrum Activity in Pathogens
Sep 15, 2015
Pieris Pharmaceuticals' Collaborator Presents Promising Preclinical Data
Sep 2, 2015
Neurotech Announces First Patient Enrolled in Novel Anti VEGF Encapsulated Cell Therapy Study
Jul 28, 2015
Pieris Pharmaceuticals Announces Closing of Over-Allotment Option in Public Offering of Common Stock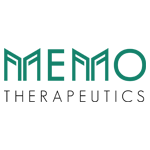 Jul 22, 2015
Memo Therapeutics Closes Series A Financing Round

Jul 8, 2015
Pieris to Receive Seventh Milestone Payment From Daiichi Sankyo Collaboration to Develop Anticalin(R) Therapeutics
Jul 7, 2015
Pieris Pharmaceuticals Closes Public Offering of Common Stock
Jun 30, 2015
Pieris Pharmaceuticals Prices Public Offering of Common Stock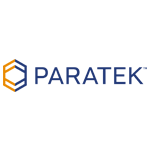 Jun 23, 2015
Paratek Doses First Patient in Phase 3 Clinical Trial of Omadacycline in Acute Skin and Skin Structure Infections
Jun 10, 2015
Pieris Pharmaceuticals Completes Dosing of Healthy Volunteers in Phase I Clinical Trial for Anticalin Program in Anemia
May 14, 2015
Pieris Pharmaceuticals Appoints Immuno-Oncology Expert
May 12, 2015
Pieris Pharmaceuticals Appoints Former Celgene and Sanofi Executive
May 5, 2015
Ellipse Projects Partners with OneAccess to Launch ONE1540 CPE Router in Thailand
Mar 30, 2015
Pieris Pharmaceuticals and The University of Melbourne Receive
Research Grant to Advance Immunological Diseases Program
Mar 30, 2015
Neurotech Announces FDA Acceptance of IND
Mar 5, 2015
EnEnOcean Launches Complete Wireless LED Control System
Feb 17, 2015
EnEnOcean Launches Complete Wireless LED Control System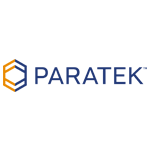 Jan 6, 2015
Paratek to Receive $4 Million Payment From Actavis With Initiation of Phase 3 Trial of Sarecycline
Dec 23, 2
014
Pieris Pharmaceuticals, Inc completes private placement, raises $13.6M
Dec 18, 2014
Sobera Capital's portfolio company Pieris goes public
Dec 18, 2014
Pieris Pharmaceuticals, Inc goes public, raises $ 12.2 million
Dec 11, 2014
Pieris initiates phase I clinical trial for Anticalin® to treat Anemia
Dec 8, 2014
Pieris achieves GLP tox milestone payment in Daiichi Sankyo collaboration
to develop Anticalin® therapeutics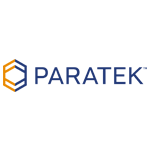 Dec 3, 2014
Paratek Pharmaceuticals announces appointment of Douglas Pagán as
Chief Financial Officer
Dec 1, 2014
Pieris achieves second preclinical milestone in Sanofi collaboration
Nov 12, 2014
Pieris appoints Michael Richman as supervisory board member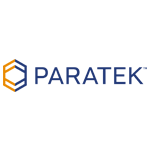 Nov 4, 2014
Paratek Pharmaceuticals strengthens management team
Nov 3, 2014
Lime Link selects OneAccess Networks for their satellite VPN services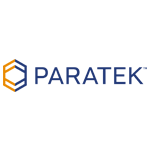 Oct 30, 2014
Paratek Pharmaceuticals completes merger with Transcept Pharmaceuticals
Oct 9, 2014
OneAccess and Axiros Partner to increase agility of telco operators via Managed Network Service Delivery Platform
Oct 2, 2014
OneAccess Networks and SYNNEX Corporation enter into distribution agreement
Sep 22, 2014
Start-up expert becomes new CEO of EnOcean
Sep 22, 2014
OneAccess launches LTE enabled multi-service access router platform
Jul 3, 2014
Sobera Capital exits AnalytiCon
Jul 3, 2014
BRAIN in partnership with AnalytiCon Discovery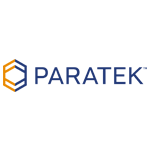 Jul 1, 2014
Transcept Pharmaceuticals and Paratek Pharmaceuticals Sign Merger Agreement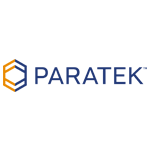 Jul 1, 2014
Paratek appoints Michael Bigham as Chairman and CEO and promotes Evan Loh to President and CMO
Jun 23, 2014
Pieris achieves milestone payment in Daiichi Sankyo collaboration to develop Anticalin therapeutics
Jun 17, 2014
Scaleo chip and IFP Energies nouvelles unveil OLEA in a plug-in hybrid car
May 28, 2014
Energy harvesting wireless product portfolio dedicated for China
May 19, 2014
Tokheim selects OneAccess to optimize business-critical international network
Apr 15, 2014
EnOcean introduces batteryless wireless solutions to the Japanese market
Apr 11, 2014
Quinton oswald appointed Chief executive officer of Neurotech Pharmaceuticals
Mar 31, 2014
EnOcean self-powers 2.4 GHz radio with kinetic energy
Mar 10, 2014
Scaleo chip announces OLEA samples availability
Feb 19, 2014
Sobera Capital's portfolio company ACT Biotech sells oncology assets to Eddingpharm for up to $95 million
Feb 10, 2014
Pieris achieves preclinical milestone payment in Sanofi collaboration
Jan 13, 2014
Pieris achieves fourth milestone payment in Daiichi Sankyo collaboration to develop Anticalin therapeutics
Jan 8, 2014
NXP and EnOcean use NFC to simplify energy harvesting wireless in the smart home
Jan 8, 2014
Eddingpharm acquired global rights to oncology assets, including Telatinib, from ACT Biotech